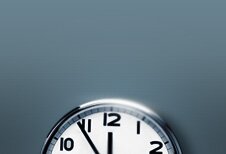 Skype
Skype uses your broadband connection to make free voice and video calls over the internet.
Skype's free downloadable software allows you to talk, instant message and make video calls to anyone else on Skype for free. You can also call phones and mobiles and send text messages at great rates.
Unlimited calls to landlines with Skype
Skype Credit allows you to call phones & mobiles, send text messages and activate other features like voicemail
Monthly Subscriptions gives you unlimited calls to landlines (and mobiles in some countries) without a long-term contract. Included is voicemail and a discounted online number
Online Number it's your personal number which anyone can call from any phone and you answer the call in Skype
Skype To Go Number allows you to use any phone or mobile to call abroad at Skype's great rates without using your computer. Numbers are available in 11 counties.
Voicemail means you'll never miss a call, even when you're offline or unavailable
SMS (Test Messages) send low cost text messages to any mobile in the world directly from Skype
Call Forwarding direct your incoming Skype calls to your mobile so that you never miss a call, even when you're offline
Calling Abroad from a Mobile?
Make Cheap International Calls from your Mobile with TOPUP2TALK - You can SAVE £££s
Whether you have no access to a landline or you simply like the flexibility of making calls on the move. You can reduce the cost of calling overseas with our 'virtual' phone card that allows you to pre-pay for international call credit by SMS.
With Call Cheap International you can topup2talk using your monthly mobile phone contract or Pay As You Go service and start make cheap international calls from your mobile phone from just 0.5p a minute!
Using TopUp2Talk from your mobile phone

Making super-low-cost international calls from your mobile couldn't be easier thanks to topup2talk. This page will explain how you do it.
Making the Top-up
FRESH to the short number 80041. This text will cost you £3 and we will credit your mobile phone with £3 of call credit.
Making the Call from your mobile
0207 124 6666, followed by your international number in full (remember not to press your send or call button again after you have dialed the international number).
How to make the Call:
STEP 1. Dial the following access number 0207 124 6666 (Once you receive your confirmation text)
STEP 2. At the prompt enter your destination number including the international code. (Dont press send again).

FIND THE RATE FOR YOUR COUNTRY
Use the drop down menu below to find the topup2talk rate for the country you want to call
To find out the cost of calling from a UK mobile, or a non BT landline, you should confirm the rates directly with your service provider as these may vary.
Topup2talk
You must have the bill payer's permission before using our service.
Text to 80041 costs £3 plus your standard mobile network rates for the request message and is charged by your service provider
Our service can be used from the mobile number used for the subscription to our service or from another phone using a PIN.
Calls to our 0207 access number will be charged by your service provider at their standard rate or included in your call package.
If you don't use our service to make a call or send a top up request within 90 days any unused Calling Credit will expire
For customer services please call 0844 552 8575
Service provided by New Call Telecom Ltd

How to make cheap international calls from your mobile!

Use the access number 0207 124 6666 if calling from a mobile, as this may be part of bundled free minutes you may have on your particular mobile contract.
To get the best possible value from topup2talk please check your personal charging structure with your mobile network. Your network will be able to tell you which of the above access codes will be the cheapest for you to use.
You needn't worry too much. The most that any call is likely to cost will be equivalent to your standard calls to a landline. So at worst - you can call the USA from your mobile for the cost of a standard call plus just 1p. If your mobile operator offers free minutes, that's 300 minutes to the USA for only £3!

Save Money
Using Call Cheap International to make cheap international calls can reduce your phone bill and save £££s. So remember to use us for all your calls overseas!
Quick & Easy
Using our instant access numbers, you can make cheap international calls in a flash! To make a low cost international calls from your home phone just dial the access number followed by your international number.
That's it you're connected at a cheap rate!
You can reduce the cost of an international call and chatter away-morning, noon or night - and still enjoy the same flat rate. What's more you can talk for longer with Call Cheap International!