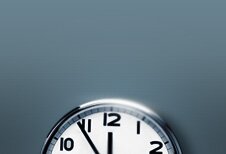 INTERNATIONAL CALLS FROM JUST 1P PER MINUTE!
We're excited to announce a new low calling rate of just one penny per minute!
Click here to find out more about making cheap international calls using our Direct Dial Instant access numbers from just 1 penny per minute.
Truphone Local Anywhere is the one smart SIM that saves money and keeps customers local, home and away. With the new 'Truphone Local Anywhere' SIM card, customers only pay what locals pay for calls, text and data in all the countries where Truphone operates.
Benefits customers receive when purchasing a Truphone Local Anywhere SIM card:
- Local call rates in Truphone countries: A UK traveller in the US calling a US number on their mobile pays only 10p/min, vs. £1.49/min standard mobile operator rate.
- Local contact numbers in Truphone countries: Receive calls on your mobile wherever you are at local rates for them, at no additional cost to you.
- Low-Cost international calling: Make international calls at home or abroad with savings of more than 90% over standard mobile operator charges.
- Low-cost roaming: When roaming in non-Truphone countries get savings of up to 70% over standard mobile operator charges.
Cheap Direct Dial International Calls
Start saving on your international calls
Call Cheap International offer a revolutionary instant dial service, allowing you to make savings on calls to destinations worldwide, right here, right now - without the need to open an account, give any credit card details, or get yet another bill through your door. All you need is a phone, the relevant instant dial access number and someone to call! Many destinations are just at the UK national call rate & our lowest rate is just 1p per minute!
How to make the Call :
STEP 1. Select the access number for the country you want to call
STEP 2. Dial the access number followed by your international number
Please use our selection tool to find out your destinations number & call costs
International Calls for 1p/min
All the following destinations are available from just 1p/min using access number 0844 720 2133.
| | | |
| --- | --- | --- |
| Argentina | Greece | Panama |
| Australia | Hong Kong + Mobile | Peru, Lima |
| Austria | Hungary | Poland |
| Belgium | India + Mobile | Portugal |
| Brazil | Indonesia, Jakarta | Romania |
| Canada | Ireland | Russia, Moscow |
| Chile | Israel | Singapore, + Mobile |
| China + Mobile | Italy | Spain |
| Colombia, Bogota | Luxembourg | Sweden |
| Cyprus | Malaysia | Switzerland |
| Czech Republic | Mexico, Mexico City | Taiwan |
| Denmark | Netherlands | Thailand + Mobile |
| France | New Zealand | Turkey, Istanbul |
| Germany | Norway | USA |
Just Dial Instant
You must have the bill payer's permission before using our service
You are charged from the time of connection to our service
Please hang up after a short time if your call is engaged or unanswered
BT apply a 10.9 pence (inc VAT) Call-Set-Up Fee to each call
For customer services please call 0844 552 8575
Service provided by New Call Telecom Ltd

Landline users...
Dial our access number and pay cheap flat rates all day, every day - the best rates to call anywhere in the world!
Mobile users...
If you're always on the move, try topup2talk. Pre-pay for call credit on your mobile via SMS, then start making international calls from your mobile, any time, at low, low rates.

Save Money
Using Call Cheap International to make cheap international calls can reduce your phone bill and save £££s. So remember to use us for all your calls overseas!
Quick & Easy
Using our instant access numbers, you can make cheap international calls in a flash! To make a low cost international calls from your home phone just dial the access number followed by your international number.
That's it you're connected at a cheap rate!
You can reduce the cost of an international call and chatter away-morning, noon or night - and still enjoy the same flat rate. What's more you can talk for longer with Call Cheap International.

www.0044.co.uk was the first website in the UK to specialise in mobile phone roaming solutions. Their range of international prepaid sim cards allows travellers to avoid roaming charges and save up to 80%.